Impacting our communities through education, application and direct intervention.
We believe, as followers of Christ, we are called to "Do." The "Doing" part of our faith and beliefs is exhibited in the ministries below. We believe that ministries are a God-given calling. The ministries out-lined below are grown out of our love and belief in God, family and community.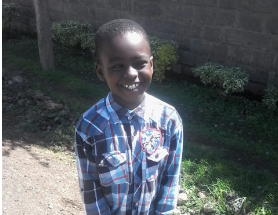 We believe that all children are made perfect just the way they are; however, some are born with more unique challenges or needs. We are called to help those in need. We are privileged to be a part of this ministry that serves these uniquely blessed children. We currently are working one-on-one with children and families as we look for a place to work from. We are very close to having a facility, and we trust God to lead the way. If you would like to know more about this exciting and very innovative ministry, please contact us.
We are blessed and pleased to be a part of this ministry to local families in our community. Cancer has touched our lives in a very personal way, as it has with many. Drawing from those life experiences and trying to see it through the eyes of Christ, we try to engage the patients, families and staff during their time of need. We are blessed to share some of the load they bear going through one of the most difficult times of their lives.
Every day we thank God for the food and water we have. God has blessed this world with great resources, yet there are many who struggle to find water and often go to bed with an empty stomach. Some would say, "Why would God allow this?" My answer to that would be, God has blessed us with the resources to help those in need. In His Word, He tells us to "Do." We have the ability to be a blessing to those people groups, showing them the love of Christ through practical actions.